Anu Aggarwal always wanted to give back to the society in her own little way. With these thoughts in mind the Aashiqui fame actor, who is now a successful Yoga guru, had started her Anu Aggarwal Foundation (AAF). She often says how her life experiences inspired her to change her way of life.
"Bringing help and joy to people has always been my priority. I have mastered in social work and have also worked for the refugees, became a UNHCR ambassador way before I turned into a supermodel, a movie star with Aashiqui. I have always loved academia, which is more focused on self development. I then went ahead to be an advanced yogini, mastered alternative yoga and healing. I then self-healed miraculously and got back my health, found inner joy and it was my love for the community that brought me to share the healing secret through my foundation, AAF," she says.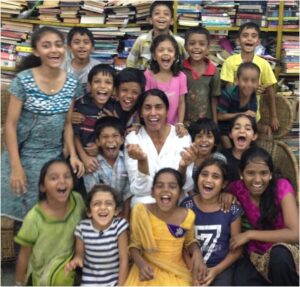 "We also work towards creating awareness about environment, societal causes for a positive impact in the community, while working on an abutment between the mental-physical-emotional-psychic health of an individual, and how to maximise his potential to get the best out of the environment he finds himself in. We create the much-needed awareness, to live in the moment, and to help each one to connect with their own gigantic power. We teach the miracle-recovery of Anu, the secret practices to access the superhuman power inside each being. The idea is to make every human live in harmony with nature, and bridge the gap between the personal (self) and the cosmic super-self to reduce stress, get better wellness, live in joy and a transcendental lifestyle to make dreams come true," she adds.
"Apart from mental health AAF has significantly contributed to make people stress-free, transform lives of destitute women, children, youth, men, projects to raise inner-peace in the girl-child suffering HIV+, youth, cancer, women empowerment, raising mental well-being. These programs are tailor-made to suit different age groups. Till now, we have been able to impact about 221050 people," she says.